When Will Trudeau End The Vindictive Vaccine Mandates?
Answer: All Roads Lead to Davos
To answer that question, one only has to ask why Transport Canada received an honourable mention on page 47 of WEF's "Toolkit for Regulators"1. From December 2020, the document is so named: "Agile Regulation for the Fourth Industrial Revolution: A Toolkit for Regulators"; and there in a happy little paragraph just preceding the bibliography is a special tip of the hat to "Transport Canada".
Why?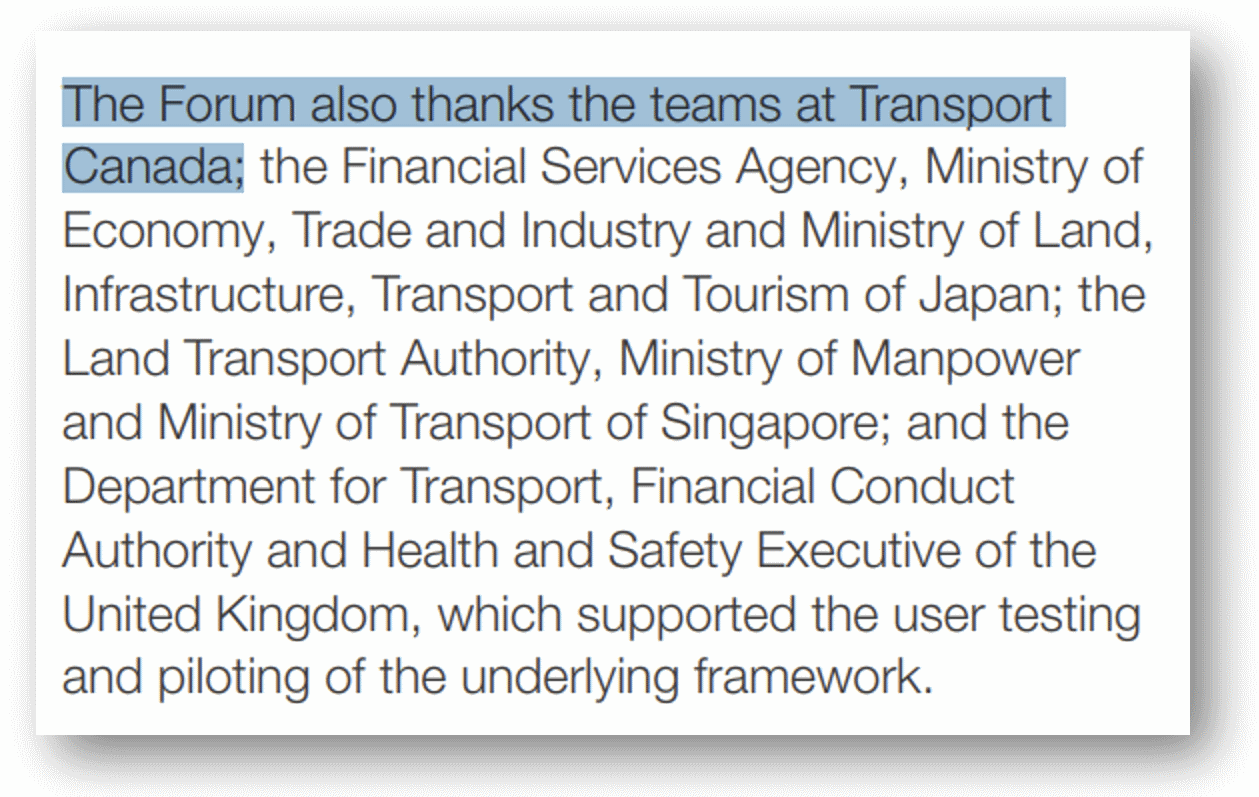 ---
The Open Question
Not a day passes that a Conservative MP doesn't stand in the House of Commons and ask when Justin Trudeau's "vindictive" vaccine mandates will be repealed.
Yesterday, again, Melissa Lantsman raised the question, and 4 days ago, and 7 days ago. And not only Melissa, but Arnold Viersen raised the same question 8 days ago. And Stephanie Kusie the same day. And not only the House of Commons, but Senator Denise Batters raised the same question in the Senate.
And it goes on and on, day after day. And various Twitter users post news of other country's when they drop their mandates (which is now EVERY OTHER COUNTRY).
Continue reading: